Divorce Care, Sessions Sunday's 6pm
A video based discussion program for those who are experiencing, newly, recently or previously divorced. You are loved and cared for and we want to support you through the changes in your life. Sign up through the church office or see the display on the bulletin board in the Narthex.
---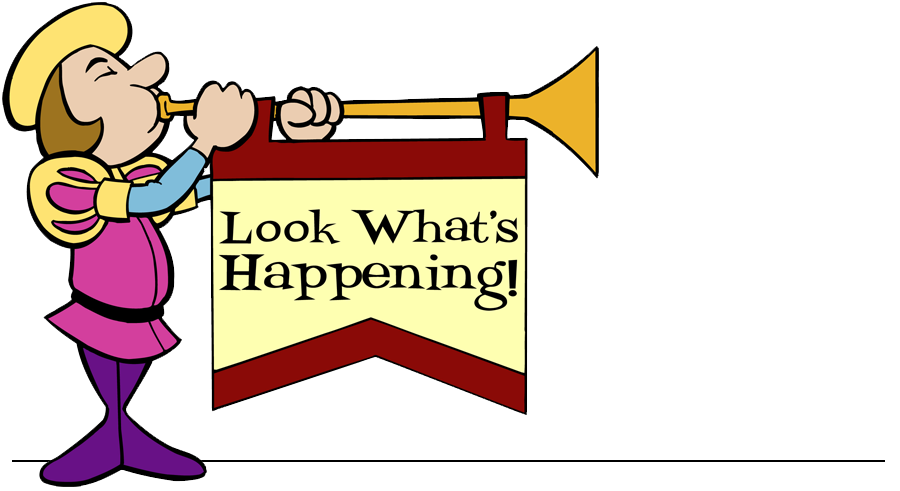 PUMPKIN DELIVERY DAY
The 2018 Pumpkin Patch delivery will be September 29 2018. Unpacking and Pumpkin Patch Set up will happen on that Saturday and Sales will begin on Sunday Sept. 30. Please save this date on your calendar. Last year we set up the Patch in just 2 hours. Many hands make light work! So the more the merrier! Any age and ability are of help. Even if you only can use 1 thumb believe it or not we have need of that and skills and abilities. Watch for the sales shift sign up and special events happening in the Pumpkin Patch throughout the month of October! Including; story time in the Patch, Photo Contest, Pumpkin Seed Mystery and more. Wooden Pallets: To facilitate a successful Pumpkin Patch we will need approximately 100 Wooden Pallets. We cannot take these on the church property before September 28th for use September 30th –October 31st. Please contact the Education office to let us know how many you can add to the cause.

Family Fun in the Pumpkin Patch
Our pumpkin Patch this year will be more fun than ever. In addition to the Photo spots, this year we are planning some special events including a classic Car Rally, Food Truck and Corn Hole tournament. To be held on October 20th. Save the date Some famous Food trucks will be making the day great by selling some of their famous foods in our Patch. your family can sign up to work the pumpkin patch too! Kim can't live there this year so be sure to sign up to cover a shift or 2 to help make this the most fun ever!

Princess & Wizard Party
The 4th annual Princess and Wizard Party is planned for October 28th at 3pm. Tickets will be issues for this year's event. There is no charge, and all are welcome. This will help facilitate the event needs. Call the church office to reserve the spot for your Kids.

Trunk or Treat
Trunk or treat is open to anyone and everyone. The public is encouraged to participate on their way to the Horribles parade. Anyone wishing to participate in decorating their car for Trunk or Treat that might need assistance providing a give- away goodie please contact Pastor Kim.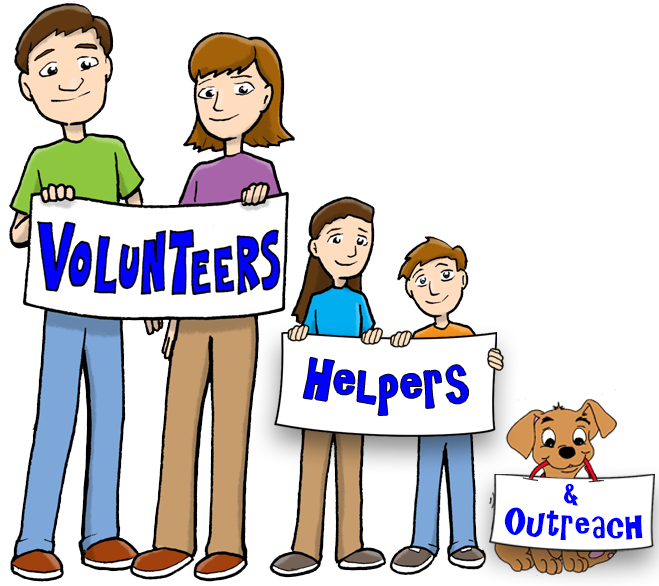 HELP WANTED!
Are you able to give a couple hours a month to help the Sunday school & Youth Program set up
their Bulletin Boards? We will supply all the materials we just need your hands & a little creativity to help share information and lesson topic ideas. Please contact the education office if you can assist with this important part of our education program.
Sewing Project is Going Strong
The Blanket Wrap Sewing Project has changed its focus for the summer. Instead of sewing blankets during June July and August we are making cute little dresses for young girls in Africa. We are working with the Gloucester church. We additionally are making washable and reusable Sanitary pads Too. Girls are not permitted to go to school when they have their menstrual period. Imagine the disruption to education they experience by not attending class for a week every month. These Sanitary pads will allow them to keep up with their education and not be shut out form school and society. This is empowering and life changing for young women. If you are not able to make our sewing days and would like to asset this project by cutting out material pieces at home, please contact Pastor Kim. Anyone who can work a pair of scissors is welcome to join in the always fun and extra special project. We're changing lives here folks!!
We will sew our Blankets again in the fall.
Sewing days are:
Saturday, July 28,
Saturday, August 25th at 9:30am.
Join us for the fun and for the mission of making life's better. Got Questions??? ASK Janice DiTullio, Betsy Peterson or Pastor Kim.
Divorce Care
The first session of Divorce Care is complete. The program has served and facilitated healing of 6 people who have are living with the stresses of Divorce. We have begun another session of Divorce Care but it is not too late to jump in on the healing and compassion available.
We will meet once Monthly in the summer Months:
Sunday, July 8th and
Sunday, August 5th
and will resume weekly meetings in the fall on facilitate the participant's needs over the summer. The class materials and registration is $20.00 PP repeat participants are no charge.
Coming to WUMC in September 2018
The Big D
A program for teen children of divorced or divorcing parents. A Single day session will help youth identify and process feelings of confusion, loyalty, pain and provide tools to move ahead in healthy relationship to their parents. This program will be open to any and all teens affected by divorce. Details coming soon.
WUMC to Assist Auburn Maine Ministry
The High Street Food Pantry is led by two organizations: High Street Congregational Church (HSCC) and the United Methodist Church of Auburn (UMC). This organization has been in existence for 20 years, and has a volunteer roster of 40 plus individuals ranging in age from 10 to 95. Besides UMC of Auburn and HSCC, other churches and two Community Banks that provide volunteers. Fifteen or more volunteers are required each week to keep things on track along with the five truck drivers needed for food deliveries from the Good Shepherd Food Distribution Center.
Wilmington UMC will be assisting this food pantry with its new ministry.
BOOK MINISTRY
This ministry collects and distributes children's books, dictionaries, Pictionary's, cookbooks, etc. Over 10,000 books have already been distributed. In many instances, the book distribution includes a "pastoral care" conversation. Any and all contributions are very much appreciated! How will we help? Throughout this summer we will be collecting books; Any and all books will be accepted and stored in room 2-5. Please bring your donations of new, used books for any age to 2-5 at any time through the summer. And add to the collection.
THE BIG NEWS
- On September 16th we will have our Fall Kick off Mission event. Much like the last few years when we have packed meals for Rise Against Hunger. All the church is asked to come together at Noon to sort and pack the books we've collected. We will load these books into a truck and Pastor Kim will deliver them to the Auburn Maine Book Ministry. These books will be provided to children and families served by the Food Pantry.
The Auburn and Lewiston community has had an expansion of New American Families. We will be assisting them with these books by supplying the children and the adults with the means to Lear their New Language and become more acquainted with the New England life style and more importantly the Experience of Christian Love.
So clear off your book shelves at home and share the word with friends. We want to make an impact on this community for Christ.
Save the date
: Sunday, September 16th.
We will have a church wide mission/service day. With fellowship and lunch provided.



Can You Help
?
We need to replace the altar cloths (paraments) that are placed at the front of the church each week on the altar, pulpit and in the Bible. There are four sets of paraments: white, green, red and purple. The white set is used the weeks we have communion, during funerals and other special occasions. The green set is used during the church period called "Ordinary Time", and is most of the year. The purple set is used during Advent and the red set at Pentecost. The white and green sets have multiple stains and age spots that dry cleaning does not re-move. Each set of paraments costs $1,500. We also need a new way to store these paraments, so they can be hung to avoid the creases that come from the folding and storage in a bureau. We plan to build a closet where these paraments can be hung and kept free from creases and dust.
Donations should be payable to Wilmington United Methodist Church and marked "ALTAR FUND". Please consider contributing. If you would like to make a donation in honor or in memory of a loved one, please include a note with your contribution.
Attention Previous WUMC Youth Graduates!!
I have been in contact with Youth Works and they need
YOU!
Youth Works is currently hiring summer staff for positions in all Youth Works sites. If you have participated in any of our Youth Mission Trips through Youth Works you know what amazing site staff they have. And if you are interested in stepping up to the challenge of working in a meaningful position, encountering people from all over the country and serving God by serving a community, and youth, check it out. Basic position requirements include: One year post-high school, Have an active Christian faith, previous leadership experience, Have a teachable spirit, Demonstrate adaptability/flexibility. Contact Kim as soon as you can to begin the inquiry process.
On behalf of everyone at Mission of Deeds
, thank you very much for your recent generous donation of $1000. Your Support helps so many living in our communities get a fresh start and means so much to us. Mission of Deeds is all about people-the families we assist, the volunteers who never stop helping, and donors, like you, whose generosity keeps us going. We could not do what we do without all the wonderful volunteers from Wilmington Methodist who help every week. For 25 years we have been helping those in need and we continue to emphasize quality in all we do. We will continue to be good stewards of your generosity.
Sincerely
Jody Collins Skinner
Director of Development
To My Church Family
My family and I wish to thank you all for your expressions of sympathy for the loss of my mother and grandmother, Elna McFadden-Santini. Thank you for taking the time to call, send a card, listen and say a prayer for mom and us. It is never easy to lose a loved one, know that your show of comfort and care eased our sorrows.
God Bless, Stephanie Donahue and Family